10 Cubic Yard Dumpster Services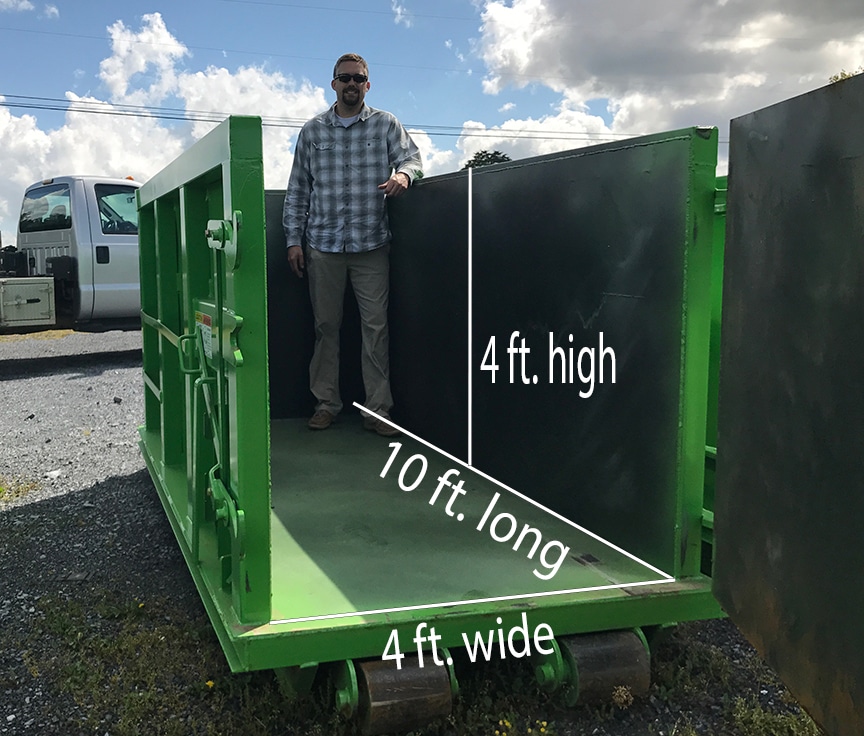 Colorado Dumpster Services of Greeley are fulfilling your expectations at affordable prices. Call us today for more information. From demolition to construction, we offer regular rental pickup. We provide Dumpster on rent, and full services say stand up staff for waste disposal. We have decades of experience in the management of debris bulk.
About 10-yard Dumpster
The basic size that comforts every small-scale pickup. It is one of the popular choices for residential cleanups, especially at the time of spring arrival. Do the minor renovation piled up some demolition debris, haul it away by renting the dumpster. 10-yard seems to be small to imagine but is enough and efficient. This roll-off debris bin is especially known for its versatile nature and compactness.
10-yard Dumpster fits perfectly for all standard garbage removal. Heavy debris type concrete or dirt can be easily removed with its aid. The dimensions are 14 feet long, 7.5 feet wide, 3.5 feet high. It can engulf about 50-60 13-gallon trash bags.
The shape varies
Tub-style or flat bottom, Lowboys or trailers, roll-off or front-loads the choice is yours. Select the comfort one, while the most common is the rubber-wheeled trailer dumpsters. Got confused with the names and without any specification? Well, it can be the case for a layman, but not to stress on it more. Our friendly experts will do this job for you in the most convenient manner.
For information, with ease of shorter sides for accessible loading, the dimensions to vary with the type. So always ask us before the request. Be handy during delivery and placement of the bin.
Say Goodbye to garbage
Remove the outdated shingles, clear the shrubs, dispose of the organic waste, haul the heavy items like furniture, appliances, and electronics. Depending on the type of waste, we suggest the shape. Get an estimate of the expense. The prices revolving around your location, availability, and type of debris varies accordingly. We offer the best pricing and affordability. To be sure we suggest our customers compare the prices with others.
The debris has annoyed you enough. The stinking smell, idle locale occupancy. It's your turn to change the game. Haul the waste within minutes and effortlessly. Get hassle-free services. The hauling includes:
Deck demolition
Concrete Patio Removal
Constitution debris
Appliance Removal
Flooring plus Roofing renovation, etc.
To be noted
We recommend you keep the lid close when it isn't required. As heavy rain or snowfall can push in more weight. Avoid overloading. For convenience, keep the debris below the rim for smooth transportation. 2 to 3 tons can be filled easily that is 4000 to 6000 pounds of volume. Carpets, sofas, basement decluttering, attic cleaning, renovating countertops, and much more. Get at the cheapest rates. Get a quote from 2-3 debris management companies. We ensure the best quality.
We are focused on your goals and timeline. Colorado Dumpster Services of Greeley is offering the services you dreamt of for years. Don't wait anymore; many discounts and services are in the queue for you.
We offer the best dumpster rental services throughout the state of Colorado.
From roll off dumpsters to residential & commercial cleanup services, we are your top choice when it comes to finding a reputable dumpster company in your area.
We offer the best dumpster rental and cleanup services in Greeley, Colorado. We also offer roll-off dumpster services, residential & commercial cleanup services, small & large dumpster rentals, construction cleanup, waste containers, junk removal dumpster services, demolition removal dumpster services, & much more.