Interior Home Remodels Dumpster Services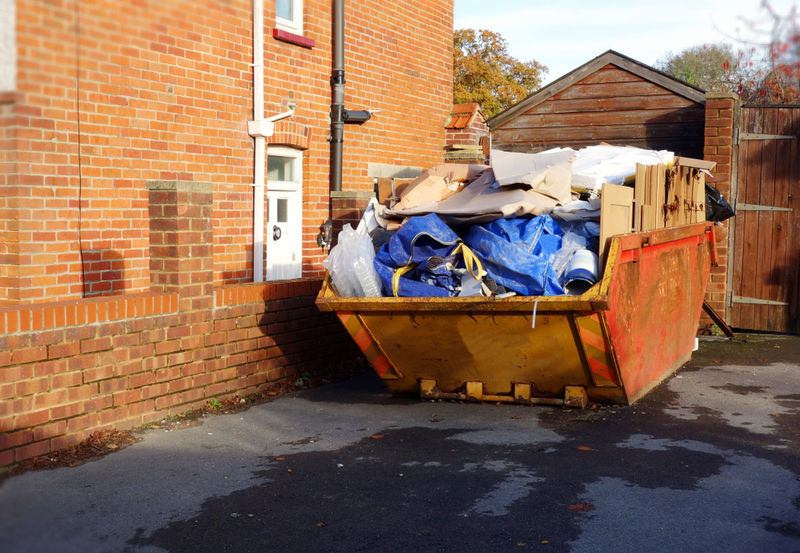 Everyone desires to have a beautiful and presentable home interior. It is obvious that there is a lot of debris and waste that will be generated if you are planning to renovate your house or interiors of your home. It is not easy to handle the unwanted stuff and easily get rid of them. But hiring a dumpster rental can really be helpful for you.
With the help of a dumpster, you can easily handle all the debris that has piled up because of the renovation work. You must make sure that you go to a company that offers you affordable dumpster rental services; otherwise, you would end up spending extra money. But in our case, there is no need to worry about the price. You do not have to waste any time looking for companies because we, the best dumpster rental company, are here at your service. It has been forty-two years since Colorado Dumpster Services of Greeley has been working in this field.
We have successfully completed a large number of dumpster rental projects of our clients and have never disappointed them. We are a very trustworthy company. Our company is completely certified and licensed. Apart from fair prices, the quality of our services is also great. We are better than the other companies because of our experience and policies. It is our company's policy to never ask for any kind of advance payment from our customers. Also, we don't have any hidden prices. We work with transparency and believe in customer satisfaction. We will never burden you with any unexpected charges.
What Services Can You Expect?
In any project where trash, debris or junk is generated, our company has services for all of these projects. We are widely known in this town for our services and that too at affordable prices. Some of them are mentioned below. Have a look at them:-
Demolition Removal Dumpster Services
Windows and Siding Removal Dumpster Services
Large Residential Projects Dumpster Services
Rubbish and Debris Removal Dumpster Services
By hiring a dumpster for your work, the need to go to the landfill multiple times will be eliminated. This will save your fuel, energy, and time as well. For a project like interior home remodeling, a dumpster of about 10 yards will be perfect. Let us tell you that you must always overestimate the amount of debris that would be generated so that you don't have to pay any extra money.
Our company has all sizes of dumpsters available. Our experts would also guide you in case you are not able to choose the right size of the dumpster required. After you finally schedule the day for the dumpster, we will deliver it to your place exactly on time. We will be highly punctual. If you have any doubt or want to know more about our company's services, you can contact us on our helpline. Our experts will clear all your doubts and questions. Also, you can book the services with just a phone call!
We offer the best dumpster rental services throughout the state of Colorado.
From roll off dumpsters to residential & commercial cleanup services, we are your top choice when it comes to finding a reputable dumpster company in your area.
We offer the best dumpster rental and cleanup services in Greeley, Colorado. We also offer roll-off dumpster services, residential & commercial cleanup services, small & large dumpster rentals, construction cleanup, waste containers, junk removal dumpster services, demolition removal dumpster services, & much more.