Best Dumpster Service in Eaton, Colorado (CO)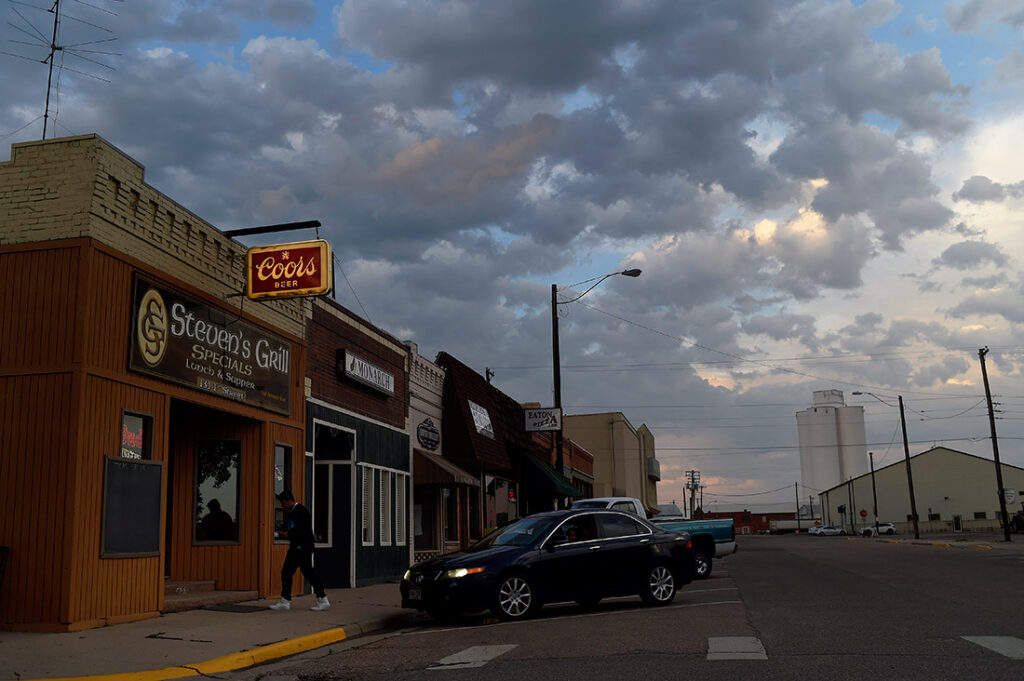 We live in an era where the demands of the civilized world are increasing daily. Everybody has to be organized. To be modern means being organized and clean. But to stay up-to-date, every structure has to be clean and organized at every level. Population rise has lead to endless production of trash. Trash has to be cleaned efficiently daily.
Every developed nation has well-established norms regarding cleanliness. Cleanliness levels can somehow define the nation's level of development. If any place is not clean and organized, it leads to many diseases and many other unwanted consequences.
Every developed nation has strict cleanliness norms. Disposal of junk needs some means. These days dumpster services are in demand. Suppose, if some demolition or construction is going on in your home, you cannot wait for the big garbage day to pick up all the junk, and it is not wise to delay the cleanup project waiting for this day. You need some means for easy and quick disposal of the waste.
Dumpsters are the first thing that comes to every contractor, homeowner, or business owner's mind. We are Colorado Dumpster Services in Greeley. We provide rental dumpster services in the entire region. We have dumpster sizes and types suiting your needs.
Measured in cubic yards, dumpsters are available in a wide variety of capacities for different projects. Following are some dumpster sizes:
10 Cubic Yard Dumpster: Single wall demolition from residential areas, driveway demolition, single room roof demolition, etc.
20 Cubic Yard Dumpster: Removal of the flooring, deck removal.
30 Cubic Yard Dumpster: Multi-room remodeling projects, shed remodeling.
40 Cubic Yard Dumpster: Complete house demolition and renovation projects, official demolition projects.
We feel elated to mention that we have served many well known residential and business projects in this area.
Recycling Dumpster Services: Dumpsters are specially rented for carrying material to the recycling facility. When the dumpster is used only for recycling purposes, then the load it carries is known as 'Clean Load.' Any other kind of waste is not acceptable in the dumpster. Recycling dumpsters usually cost less than a regular waste dumpster. Mostly, the dumpster is rented for cardboard recycling purposes.
New Homes Built Dumpster Services: Any construction site can generate waste materials invariably in tons. Disposing of a large amount of waste efficiently is not an easy task. Roll-on dumpsters are used on construction sites. These dumpsters also have some pre-defined weight limits. Weight of junk in a dumpster above that limit may incur additional fees.
Why prefer us?
We are well established in this field of rental dumpster service business since we are providing this service for decades. We provide expert on-time service. A clean neighborhood is our main motive.  Our excellent customer care service is available to help you. Either you are renting a dumpster for the first time or are our regular customers, we are always there to help you. Customer satisfaction is always a guarantee.
We have a good range of dumpster sizes and types available to suit your needs. You just demand it, and we ensure its delivery right on your doorsteps.
Just call us or visit our website.
We offer the best dumpster rental services throughout the state of Colorado.
From roll off dumpsters to residential & commercial cleanup services, we are your top choice when it comes to finding a reputable dumpster company in your area.
We offer the best dumpster rental and cleanup services in Greeley, Colorado. We also offer roll-off dumpster services, residential & commercial cleanup services, small & large dumpster rentals, construction cleanup, waste containers, junk removal dumpster services, demolition removal dumpster services, & much more.