Recycling Dumpster Services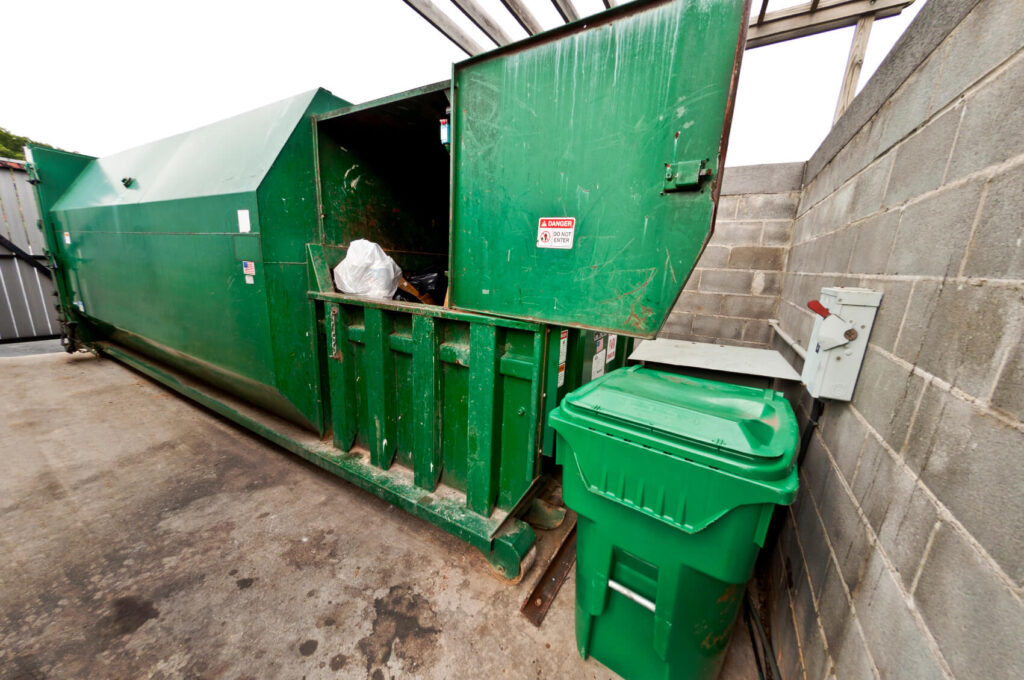 These days 'Save the Planet' movement is propagated everywhere. It demands a lot of precision to know which material is recyclable and which is not. These days it is mentioned on the product packaging if it is recyclable or not. Recyclable materials are not a burden on the environment. Though every recyclable material is not equally efficient.
Some things can be recycled only a few times while some materials like glass, metals, etc. can be recycled endlessly. It has now become a trend for recycling waste. People generally collect the recyclable waste material over a while and give it to the recycling facility.
It is usually given to the facility in bulk. A large quantity of the bulk is generally loaded in a dumpster for recycling to drop it to the facility. These dumpsters are usually only used for transporting the recyclable material. We are Colorado Dumpster Services in Greeley. We provide dumpsters specially meant for carrying recyclable materials. This type of load is usually referred to as 'Clean Load' as it contains only one kind of material.
Recyclable materials are a valuable commodity for the environment. Dumpsters used for such recycling materials usually cost less than the regular dumpster. Tipping cost at many landfills is usually less as compared to the dumping of regular waste. However, additional fees will be incurred if some other kind of waste is found in the dumpster.
About our services
We have dumpsters meant for the disposal of recyclables only. This means we will send the dumpster as soon as you call for it. You have to make sure to mention that the dumpster will be used for recycling materials. People of Greeley choose us because of our excellent pricing. We provide free quotes whenever you call. As mentioned earlier, a dumpster for recycling generally costs less than a regular waste dumpster. We provide flexible rental periods that let you work on your pace.
Whenever you call, we ensure the well-timed delivery of the dumpster. We value your time. We always ensure that the pickup is also on the dot.
How to choose the right dumpster size
It is essential to consider the size of the dumpster before renting. Measured in cubic yards, dumpsters are available in a wide variety of capacities for different projects. Choosing the right size will depend upon the amount of debris and the nature of the project. In case you are unable to decide the right size, our experienced representative service will help you choose the precise size of the dumpster for your needs.
Materials that are recycled
Cardboard: Cardboard recycling dumpster is the commonly utilized options in many businesses. Many business firms prefer to utilize recycled cardboard for their packaging needs.
E-waste: These days, e-waste has become commonly recycled items in bulk. It has to be screened primarily for its components.
Steel: According to research, it has an almost 88% recycling rate.
Aluminum cans: These are also recycled very frequently.
And many more. If you need a dumpster for recycling needs, give us a call or visit our website.
We offer the best dumpster rental services throughout the state of Colorado.
From roll off dumpsters to residential & commercial cleanup services, we are your top choice when it comes to finding a reputable dumpster company in your area.
We offer the best dumpster rental and cleanup services in Greeley, Colorado. We also offer roll-off dumpster services, residential & commercial cleanup services, small & large dumpster rentals, construction cleanup, waste containers, junk removal dumpster services, demolition removal dumpster services, & much more.