Yard Waste Dumpster Services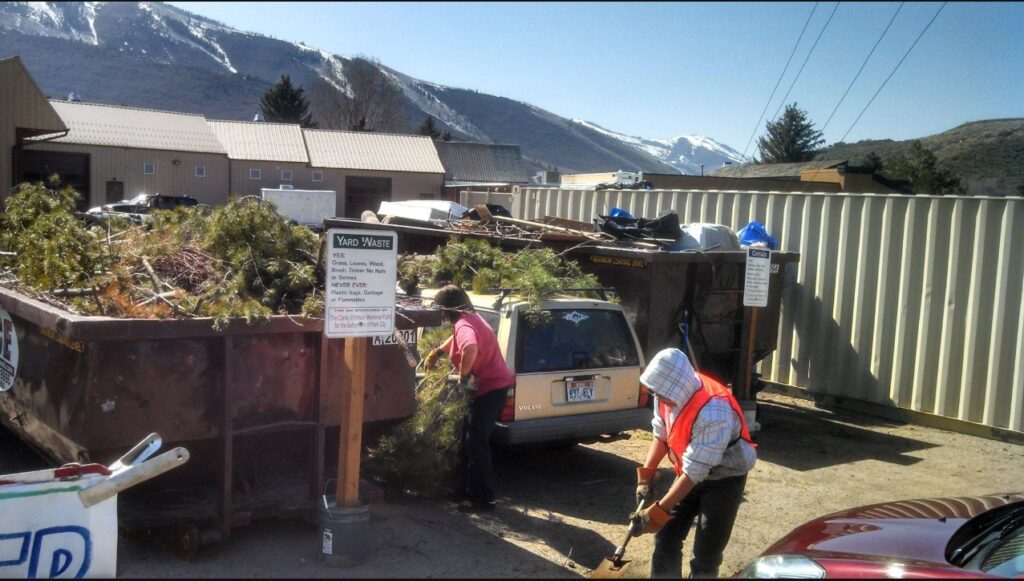 Yard waste is usually a problem for many. But don't worry, our services provide the best dumpster services to our customers. Our yard waste dumpsters can handle all types of debris. That includes all types of herbs, shrubs, bushes, dirt, stumps, and small branches. And all of these can be bagged, loose chipped and so on.
When you rent a yard waste dumpster with us, you can spend all your time and know that all the fees and rentals are already included. The cost of yard waste dumpster varies from size to size and from location to location. Most clients usually want to waste out of the way and also by not paying extra. We rent our dumpsters to make yard debris cleanup easy, fast, and we make it affordable for our customers.
Also, yard waste can easily be disposed of. You can easily simplify your project by findings a disposal solution that gets your debris out of the way easily. While it also gives you plenty of time to round up your branches and leaves.
Yard Waste Disposal Options
You should first calculate the amount of debris you have and see how much time you have for your cleanup. We rent our dumpsters, renting a roll-off dumpster is a simple way for us. With the dumpster on-site, you can easily fill the bin as you keep on working, and you can easily remove the yard waste.
Also, your weekly municipal trash service may be an option for yard waste disposal. Some sites collect yard waste service. You can easily check with your local waste service and then make a setup. Yard waste removal cost depends on the amount of debris you have and the type of waste removal you accept for it. We rent our dumpsters for yard debris pickup.
You can easily choose a dumpster size that matches. You can look after the amount of debris you have and then decide. You can keep the dumpster on-site until you have properly cleaned up your yard waste. So it becomes a more affordable and timely option. Yard waste can go in dumpster easily. You can put tree limbs, shrubs, and other debris as well.
We provide several efficient ways to tackle with your yard waste. We will help you to get green waste and debris and so on. Some of the areas may allow burning up of debris, but some don't and provide dumpster rentals to our customers to clean up all the yard waste. We have different types of dumpsters.
Choose the Best!
We advise our customers that yard waste bags can be easily used for leaves, twigs, and other dry waste products. Also, our services recommend our customers to checkout and properly ask about your queries. We provide quotes. We have a team of professional people who are highly dedicated to their work. You can call us anytime.
We are there to help. We deliver our services on time and are always prepared for any condition. We at Colorado Dumpster Services of Greeley are always up to date. And we provide the best dumpster rental services.
We offer the best dumpster rental services throughout the state of Colorado.
From roll off dumpsters to residential & commercial cleanup services, we are your top choice when it comes to finding a reputable dumpster company in your area.
We offer the best dumpster rental and cleanup services in Greeley, Colorado. We also offer roll-off dumpster services, residential & commercial cleanup services, small & large dumpster rentals, construction cleanup, waste containers, junk removal dumpster services, demolition removal dumpster services, & much more.