Residential Dumpster Rental Services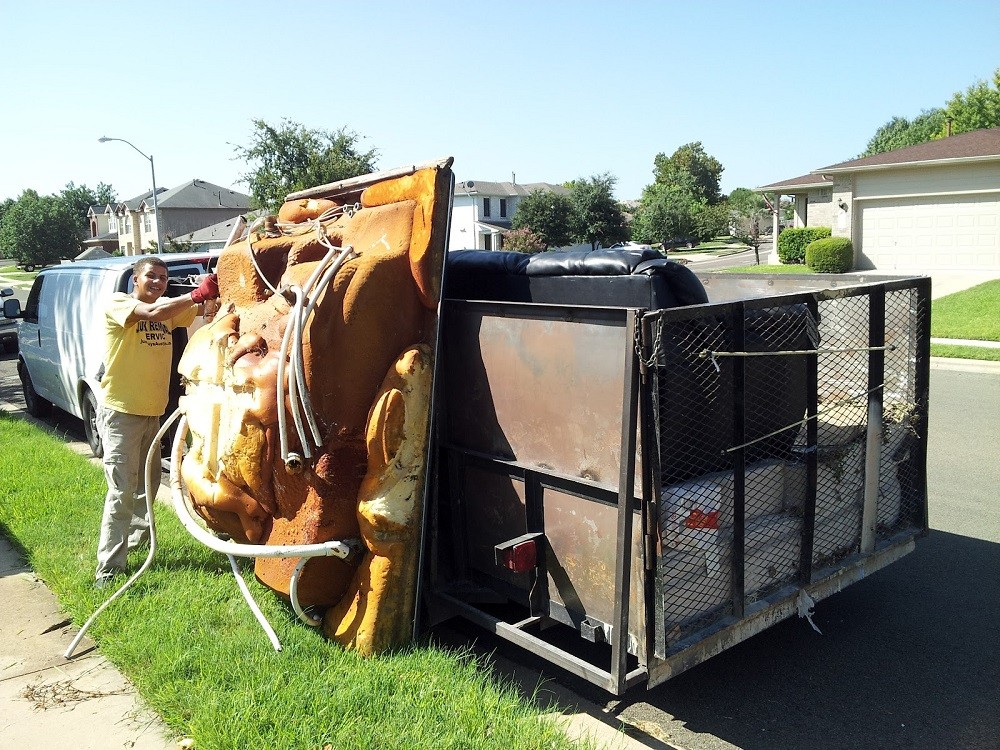 Every project produces litter. All we need is to get a mess-free and manageable space. Declutter your basements to garages. We are offering numerous services in your interest. Rent a dumpster before the initiation of the endeavor. Load it parallel to avoid the bulky burden. Colorado Dumpster Services of Greeley allows you to enjoy pocket-friendly and effortlessly jobs. We are loaded with resources and a proficient and trained team.
Kitchen Remodeling
Working in the kitchen requires comfort and unrestricted space. Improve the structure, becoming an eyesore. Add on a new door or window, replace the sink, any electrical work, demolish the load-bearing wall. Go for the detailing you desire to. Increase your home value by renovating the outdated kitchen model. All you need a professional team and trash removers. Our crew members have years of experience to deal with. Give a call a week before in advance, so that we are preplanned with every resource.
Either you are going for the DIYs project, and we will drive the dumpster at your yard. Broken furniture or older countertops, we take every waste out of your house. A 10 to 20-yard dumpsters are ideal for almost every kitchen size. The bins we provide are durable enough to hold kitchen cabinets, countertops (heavy marble, etc.), drywall, and other appliances. Rent the debris box according to your project.
Curbside Pickup
Organic or inorganic, a home requires a bin for every type of waste. And for that, you need a debris box. We offer trash bins with lids. Get the one for you and routine service of scrap pickup. Call us before the fouling smell irritates you. The organic trash meant to be removed daily or regularly. Ask for our customized and affordable services.
In this duration of COVID-19, retain the social distance and have the service calling from home. All you should do is fill the bin kept outside. The rest job is ours. We recycle the debris and let you experience the most wealthy surrounding.
Demolition Waste or Roofing
Thought for cabinet replacement or removal? Want to add on or knock down a wall? The yard is filled with asphalt, concrete, bricks, and block? Sometimes renovation leaves too much waste that can not be handled by simple bins. Undoubtedly, you clearly don't have enough space or a roll-off dumpster at your residence. So here we are to take care of the excess waste. We have a convenient solution for all your troubles.
Tile, vinyl, laminated wooden flooring are common choices for the kitchen or rooms as they are tolerant of moisture, scratch-resistant, and easily washable. If you are planning to go with the one. No problem, we are ready with dumpsters. Forty yards is the maximum size available in the market and is sufficient to handle all your trash. Colorado Dumpster Services of Greeley is the most experienced company. We have decades of experience in waste management. We are licensed and trustworthy. Call us today to book our services. It's easy and will fetch you free quotes.
We offer the best dumpster rental services throughout the state of Colorado.
From roll off dumpsters to residential & commercial cleanup services, we are your top choice when it comes to finding a reputable dumpster company in your area.
We offer the best dumpster rental and cleanup services in Greeley, Colorado. We also offer roll-off dumpster services, residential & commercial cleanup services, small & large dumpster rentals, construction cleanup, waste containers, junk removal dumpster services, demolition removal dumpster services, & much more.