Bathroom Remodel Dumpster Services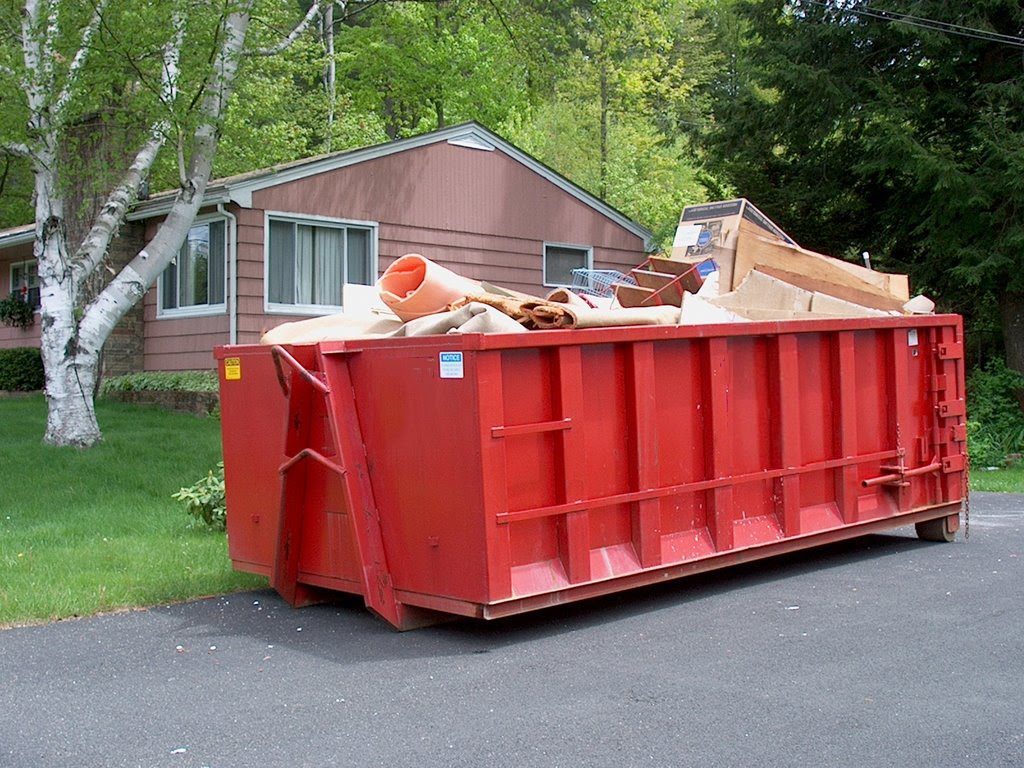 If you have been planning to remodel your bathroom and are thinking that the construction waste is going to be very little and can easily be managed, this is not the case. According to the average national waste composition study, the remodeling of a bathroom produces an approximate of 0.63 tons.
Now since you know the amount of waste that can be generated because of your remodeling project, you must find the best way to get rid of the debris and trash.  According to us, hiring a dumpster rental for this work would be the perfect option. The main reason for choosing this option is because of its affordability. Secondly, you would not need to go to landfills to dump the waste because the dumpster rental company itself will do that. You don't need to waste your time finding a suitable company for your work because we, Colorado Dumpster Services of Greeley, have all the services available for your needs.
Colorado Dumpster Services of Greeley
We have been working for the past thirty-nine years and have great knowledge and experience in dumping projects of all types. We know what kind of dumpsters will be the best, especially for different materials like asbestos, aerosol spray cans, etc. We believe in quality work. We make no compromise in terms of quality with our services and will never disappoint you with our work in any way.
Our prices are really low and affordable. There are easy payment options, and also there is no need to pay the payment in advance. You can easily pay us after we have provided you with our services. The dump generated would always be more than you have expected. It is always the best option to overestimate the amount of debris that would be generated to be on the safer side. The mistake of underestimating the amount of debris will increase the cost of disposing of the stuff.
An 8 to 10 yard of a container will be perfect for small debris removal jobs. Our experts will always be there to guide you in case you are confused about the right size. It is better to opt for a larger container so that the dumping projects get completed easily in one shot. In one price, you will be able to get rid of all the trash and debris.
Our company has all kinds of dumpster sizes available for your dumping needs. Each size of the dumpster has a particular weight limit. You can get away with the debris generated from small bathroom remodeling projects with the use of a 10-yard dumpster. A 20-yard dumpster can be used for larger bathroom remodeling projects.
What Do We Do?
We have a variety of services available for our clients' dumping projects. Let's have a brief look at some of the best services of our company:-
Decluttering Home Dumpster Services
Bathroom Remodel Dumpster Services
Spring Cleaning Dumpster Services
Junk Removal Dumpster Services
So many services all at one company. So, call us now and book some of the services!
We offer the best dumpster rental services throughout the state of Colorado.
From roll off dumpsters to residential & commercial cleanup services, we are your top choice when it comes to finding a reputable dumpster company in your area.
We offer the best dumpster rental and cleanup services in Greeley, Colorado. We also offer roll-off dumpster services, residential & commercial cleanup services, small & large dumpster rentals, construction cleanup, waste containers, junk removal dumpster services, demolition removal dumpster services, & much more.