Remediation Dumpster Services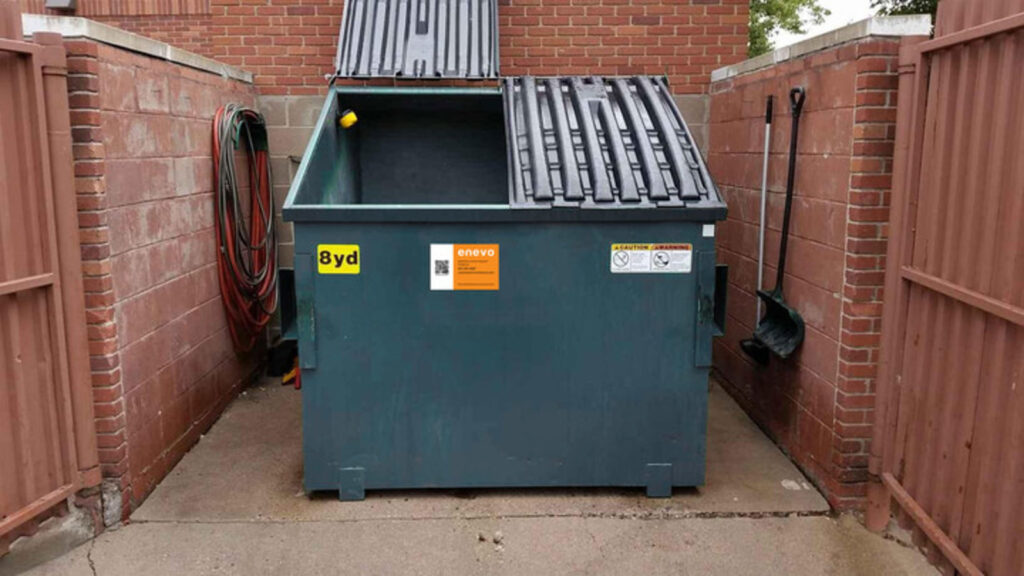 With time, Industrialization increases rapidly. Industrial activities release harmful and hazardous materials in the environment. Natural sources like soil, air, water, and other sources become contaminated. This contamination of the biotic sources of the ecosystem affects the health of living as well as non- living organisms.
Many nuclear projects are tested in the environment. This process release radiations that cause many diseases to flora and fauna of an ecosystem. To avoid all these issues, remediation of all the natural sources is required so that the harmful effects of the gases and other materials can be reduced. We Colorado Dumpster Services of Greeley offers Remediation services to clean surroundings like Dumpsters are provided to the customers to remove unwanted particles from natural media. Remediation Dumpster Services assist you to remove hazardous components and return the area to its original state.
We are working in this field for decades and handling the disposal of soil waste and other contaminated sources. At Colorado Dumpster Services of Greeley, remediation experts provide clarification for remediation of the ecosystem. Our Services are cost-effective, efficient, and convenient.
Remediation Dumpster Services
Remediation Dumpster services are one of the services that Colorado Dumpster Services of Greeley. Remediation services engaged in the collection of trash, treatment to avoid the harmful effect of the hazardous materials and disposal of the waste materials. Remediation Dumpster Services collect waste from the mine sites, soil, contaminated buildings, etc. Our technical staff provides onsite and off-site services that help you to dispose of waste from your projects.
We Colorado Dumpster Services Of Greeley offer various dimensions of containers for removing remediation waste. Our knowledgeable remediation staff member helps you to choose the best size of bins for waste disposal according to your requirements. Here are the dimensions of remediation dumpsters that We are offering:
10 Cubic Yard Remediation Dumpsters
15 Cubic Yard Remediation Dumpsters
20 Cubic Yard Remediation Dumpsters
30 Cubic Yard Remediation Dumpsters
40 Cubic Yard Remediation Dumpsters
30 Cubic Yard Remediation Dumpsters are the perfect size for collecting residential contaminated waste from the soil like metal contaminated soil, debris, hydrocarbons, plastic that seeps into the soil and affects the fertility of the soil.
Our Way of Working
We at Colorado Dumpster Services work hard to reduce waste disposal into landfills. As we know, landfills use a large area of the land and pollute the ground, groundwater, and air of that area. So, we treat all the waste before disposing of it. Our experts use technology for screening of discarded material that you throw into the remediation dumpster and approved methods for treating contaminated waste. The following methods that generally used by our team members given below:
Bio Remediation
Incineration
Aqueous treatment
& many more.
Bio Remediation method
We at Colorado Dumpster Services use all the methods to treat waste, which are eco-friendly and can't damage the natural resources. Bio Remediation method is one of them. Bio Remediation is the process in which we use naturally occurring microorganisms that degrade the waste products and improves the quality of the products by removing chemicals from it. After this process, discarded products are safe to fill in the landfills. To learn more about our company's services in remediation and other waste collection, treatment, and disposal of waste. Contact us. We are always happy to serve you.
We offer the best dumpster rental services throughout the state of Colorado.
From roll off dumpsters to residential & commercial cleanup services, we are your top choice when it comes to finding a reputable dumpster company in your area.
We offer the best dumpster rental and cleanup services in Greeley, Colorado. We also offer roll-off dumpster services, residential & commercial cleanup services, small & large dumpster rentals, construction cleanup, waste containers, junk removal dumpster services, demolition removal dumpster services, & much more.