Storm Cleanup Dumpster Services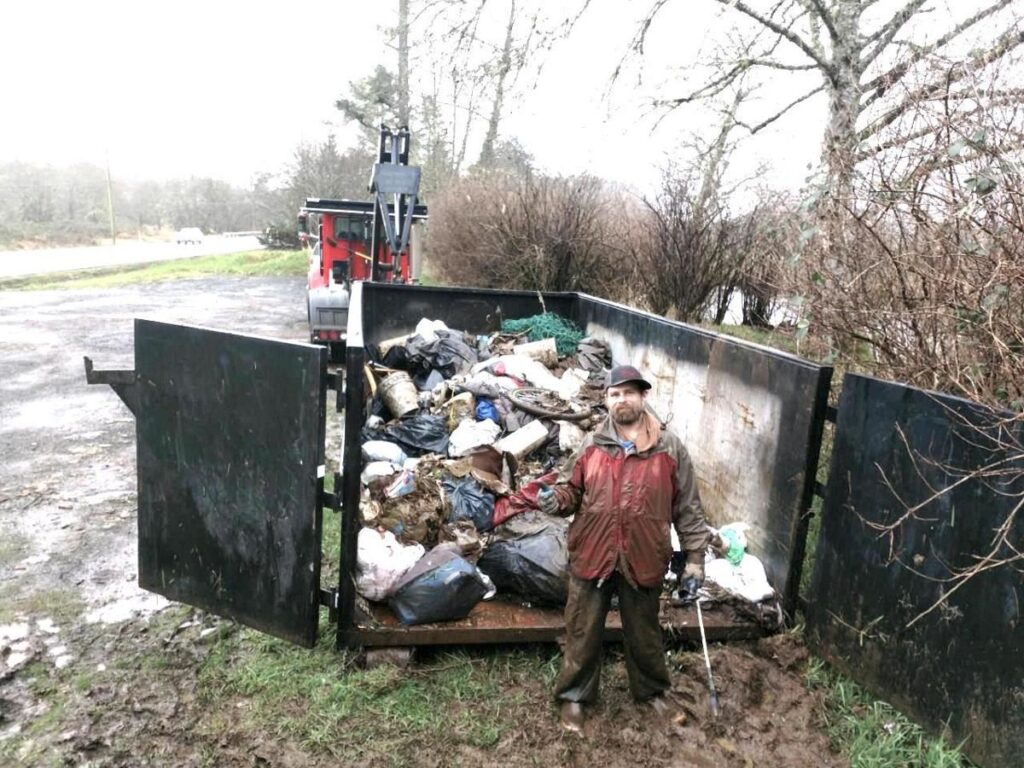 Monsoon And tornado season usually up in many areas; unfortunately, this is whether the phenomenon is known to damage homes, businesses, and yards, leaving you with a mess to clean up. We don't even have to have anything to sustain damage, heavy winds, and rain cause similar havoc.
When it comes to storm cleanup, if you are discarding building materials, our services can hold almost everything you put in them. The only thing we don't accept is any kind of chemicals. Unlike other rental dumpster services, we Colorado Dumpster Services in Greeley provide excellent assistance in such stormy conditions as in some cases, and people face a significant loss in such storm conditions; hence storm cleanup is required.
We have a fast and excellent technology system. We understand that many places suffer a significant loss during monsoon, storm, and tornado. But we provide on the spot rental services. Even on short notice, small containers will take your reservations online, and in some cases, we can deliver the rentals to your house the same day. Usually, we charge the advance payment for our rentals, but in some cases, if required, we can charge it after the work is done.
Some projects that may require a dumpster
Wind or water damage
Interior water damage, flooring, carpeting, hardwood, furniture appliances, electronics, home décor appliances, and so on.
Landscaping materials, including tree branches, and other twig waste materials.
General cleanup of home organization and cleanout
We recommend customers to use small haul containers.
We also recommend commercial dumpster services with the same care and help. We also provide top-notch services, drop off, and haul away. Whether you are cleaning up your yard or repairing anything, you can anytime call us to simplify the process. We have a crew of people who are professionals.
They are highly dedicated to their work. You can ask your query anytime. We will always give you a simplified solution. Our dumpster services also provide quotes. We are always up to date for our clients.
Affordable prices: we have no hidden fees, and also we provide genuine prices for our customers.
Fast deliveries: our dumpster rental services provide fast deliveries, and even the weather is hot, cold or stormy, we are always prepared for any condition.
Support system: we act as a support system for our customers. We act as a strong barrier which is never going to fall. We are working every day; also, we have different sizes of dumpsters, and we offer different yards of dumpster to our customers.
Whenever you call, our team members will take your call on the spot; they will learn about your needs. Then accordingly, they will help and answer you. We will advise you what type of bins to choose and what not to chose, and also we will look after, and we will make sure that we can inform you about the items which we cannot accept so that it becomes easy for the customer to choose. At last, we will say we have all the dumpsters that you need.
We offer the best dumpster rental services throughout the state of Colorado.
From roll off dumpsters to residential & commercial cleanup services, we are your top choice when it comes to finding a reputable dumpster company in your area.
We offer the best dumpster rental and cleanup services in Greeley, Colorado. We also offer roll-off dumpster services, residential & commercial cleanup services, small & large dumpster rentals, construction cleanup, waste containers, junk removal dumpster services, demolition removal dumpster services, & much more.