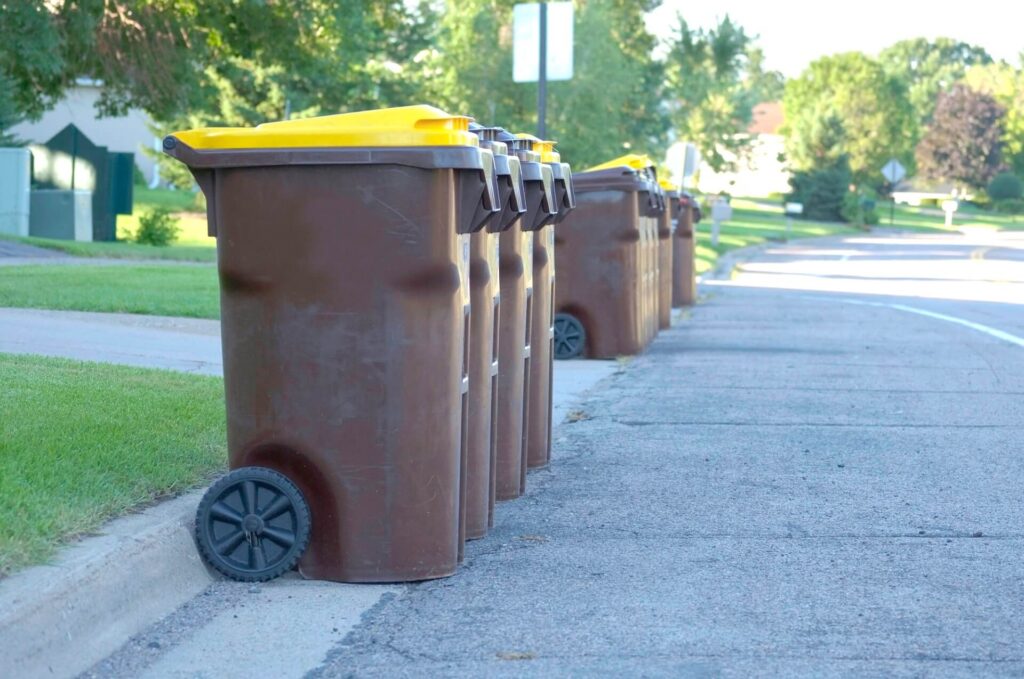 Urbanization and increasing population are the two main causes for the production of trash. Trash is a slow poison that flows from one place to another through water sources. Proper disposal of all discarded materials is the need for time; otherwise, we will face many problems related to health and depletion of earth, etc.
For proper disposal of trash containers play an important role as they are used to collect all the waste materials from our surrounding areas, residential spaces, commercial sites, etc. Trash Container Rentals fulfill all the requirements for the effective disposal of waste products generated in your areas. We Colorado Dumpster Services of Greeley offers Trash Containers for garbage collection at affordable prices.
Our Trash Container Rentals are always in demand by our customers. We offer a various variety of Rental bins for proper as well as the safe removal of discarded products. We know trash management is the primary need in this world, but it has to be quick and effective. We are fulfilling your needs for removing trash from your projects.
So, call us and schedule your trash container Rental. We Colorado Dumpster Services of Greeley's motive is to drive eco- friendly services to our customers and make you sure that your discarded products get recycled before disposing into the landfills.
Items that are allowed in Trash Container Rentals:
We collect the following items in the Trash Container Rental like kitchen cookware, glass bottles, jars, newspaper, leaves, food waste, house and garden plants, etc. The collected waste is screened at our center, where it is divided into recycled items, donated items, and remaining will throw into landfills. The products that are usable donated to needy people. Some are modified into other products that can be used in the future.
Features of Trash Rental Services:
We Colorado Dumpster Services of Greeley always offer our services in a beneficial way to our customers, so that you can't face any problem in removing your household and workplace trash. When you book your container for disposing trash from us, we will give you on-time services, convenient drop-off, customer, and pocket-friendly services. Here are some of the benefits that enable you to choose our Trash Container Rental Services:
Instant Free Quotes:
When you call us and tell us more about your container requirements like the size of the bin that you need or the amount of trash created at your site. We will give you free quotes, and also our expert team members assist you and solve all your questions regarding containers that you want to rent.
Incredible Pricing:
We at Colorado Dumpster Services of Greeley delivers rental container direct to you. So, there are no extra charges for delivering cans at your site. We offer affordable bin rentals for trash.
Quick Service:
We deliver your required container as soon as possible after booking. Our employees pick up the can when you filled it. We take it out of your site without any delay.
Simple cleanup:
When you rent our trash container, you have to put all the waste into the container. Please ensure that no trash is spreading around the bin. Your job is to put the trash into the bins and call us for picking up the container. And many more features that ensure you are disposing of waste without damaging the environment.
Call us for more information about the services that we are offering. We are proud to serve you.
We offer the best dumpster rental services throughout the state of Colorado.
From roll off dumpsters to residential & commercial cleanup services, we are your top choice when it comes to finding a reputable dumpster company in your area.
We offer the best dumpster rental and cleanup services in Greeley, Colorado. We also offer roll-off dumpster services, residential & commercial cleanup services, small & large dumpster rentals, construction cleanup, waste containers, junk removal dumpster services, demolition removal dumpster services, & much more.