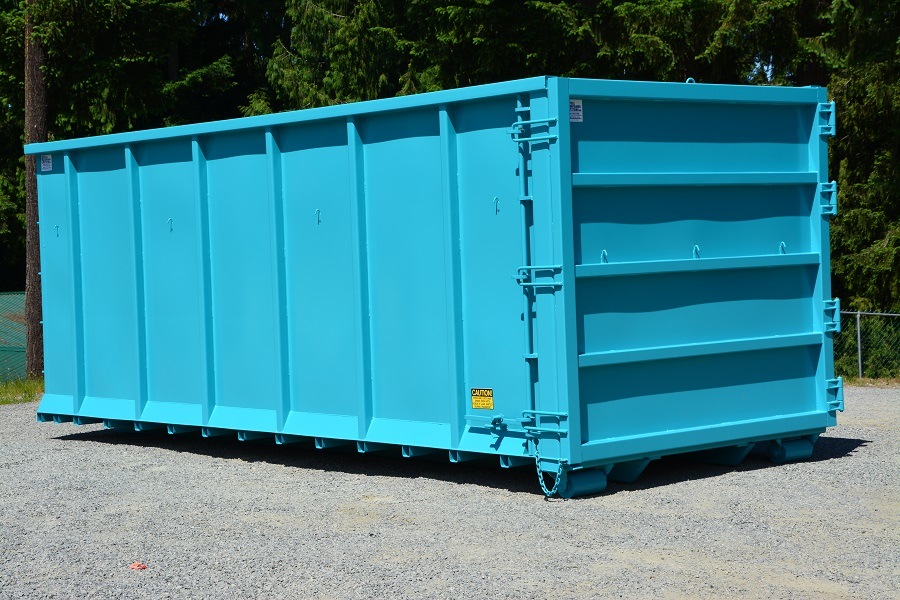 Are you planning a kitchen remodel or a yard cleanup or a decluttering project is on your mind? All these activities are bound to produce waste that cannot be accommodated anywhere in your home.  For such projects, a big bin is always needed to dispose of the junk at a place. For disposal of a medium amount of junk, a 20 Cubic Yard Dumpster is perfect.
We are Colorado Dumpster Services of Greeley. We feel proud to tell that we have served multiple small and large projects across Greeley. We provide rental dumpsters in this entire region. We provide 20 Cubic Yard Dumpsters for any personal and professional needs.
The usefulness of 20 Cubic Yard Dumpster:
For major cleanups:
Yard cleanup
Brick or concrete pathway removal
Damaged driveway removal or repair
Estate sales preparation
Home disaster recovery project
All these activities produce junk as Concrete, bricks, asphalt, yard waste.  We liberally accept this waste.
Remodeling of parts of a home or repair:
Removal of flooring, walls, etc
Remodeling or repair of bathroom
Repair of kitchen
Repair of damaged wall
Single wall removal
Here, junk mostly contains carpets, cabinets, plaster, wood waste. We accept these in the dumpster.
Residential area purposes:
Deck removal
Large waste removal
Window replacement
Decluttering of the house mainly garage, basement decluttering, etc
Removing piles of garbage
Moving
Relocation preparation
We accept all waste from residential areas, including e-waste, appliances, furniture, carpets, etc. Dumpster of this size is perfect for larger residential area requirements, moderate commercial, and construction projects.
Dimensions: A 20 Cubic Yard Dumpster holds 20 cubic yards of waste. These are 22 feet long by 8 feet wide by 4.5 feet deep. This dumpster size is a popularly rented dumpster.  It can handle extensive debris without taking too much space at your home or workplace. This is rented mostly in residential areas. It can hold up to 10 pickup truck loads of waste and debris.
About Colorado Dumpster Services
We are serving the entire region for decades. Our experience in this field has made us experts in providing this service. Our representative will give you expert advice about the size of the dumpster you may need. They also will give you an overview of what can go into the dumpster and what can't go.
We always ensure on-time delivery and pickup of the dumpster. The customer has not to wait for the dumpster under any circumstances. We ensure that the delivery and pickup takes place at the scheduled time. To place the container on your street, you will have to get a permit from the city. Our service is very cost-effective. If the clean up takes longer than anticipated, we can extend the rental period on straight daily rates.
Our customer care service is responsive 24×7. Our expert drivers always ensure that the dumpster is always placed on an easily accessible location for the workers to easily throw away the waste into it. If you want to get a rental dumpster, just call us or visit our website.
We offer the best dumpster rental services throughout the state of Colorado.
From roll off dumpsters to residential & commercial cleanup services, we are your top choice when it comes to finding a reputable dumpster company in your area.
We offer the best dumpster rental and cleanup services in Greeley, Colorado. We also offer roll-off dumpster services, residential & commercial cleanup services, small & large dumpster rentals, construction cleanup, waste containers, junk removal dumpster services, demolition removal dumpster services, & much more.