Tree Removal Dumpster Services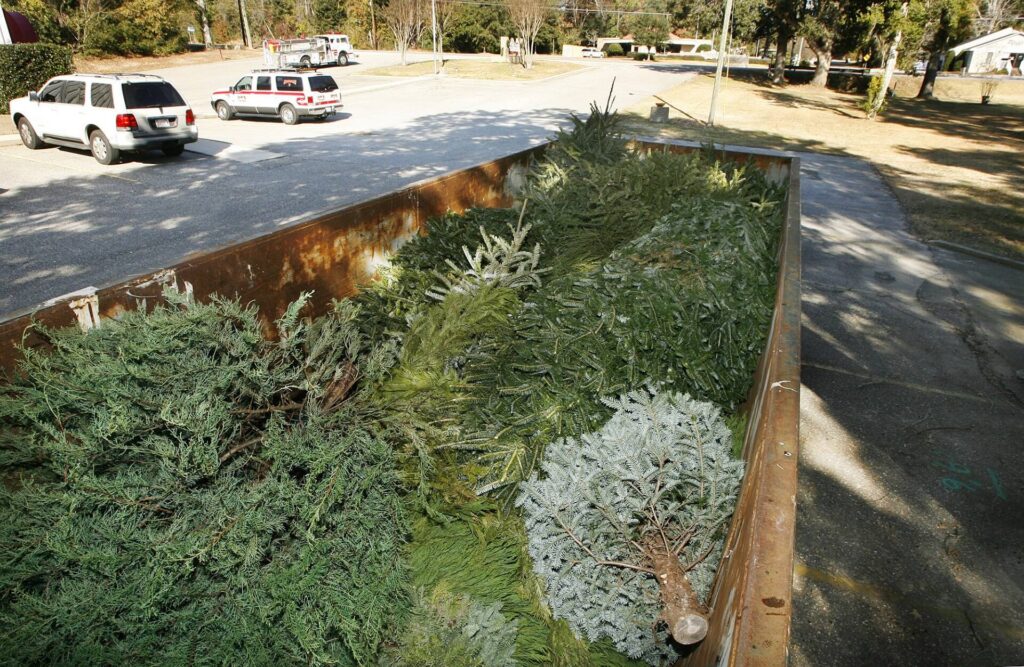 We make every process simpler. Progress with acceleration that won't let you stop. Fill the container with all your landscaping debris and call us once. Burning is banned in your area and is harmful? No worries, we will haul it away. Give us a call and get services on time. Contact us at Colorado Dumpster Services of Greeley.
Greenery plans? You have to dump daily trash of grass or shrubs. Rent a dumpster and let it fill without paying extra. The rental debris box is a revolutionary service that allows you to get rid of unwanted plants without leaving the job site.
What we offer
Piles of garbage at lawn become tough to deal with. However, you can fill it up daily, avoiding the cost of loading. Just make sure the space to be vacated where the dumpster needs to be delivered. Hire us for the regular trips from your yard to a dumping area. We are transparent to our customers, and no charges are hidden. Get a fair market value.
Toss the undesirable branches, shrubs, and weeds. We will deliver the dumpster the day you call us. You can request for mixed-heavy debris containers when stone and other heavy bricks are meant to tow. However, complex the job is, we will deliver quality work.
Undoubtedly, you can go to composting. It can be great fun working with us. It saves your bucks by reducing the disposal cost. The process is eco-friendly and has other uses too. All you need is a small area or corner. It will digest your organic waste. Get the quickest dealing of your yard debris. Take away every leaf from your property.
Available Sizes
It all begins with 10 yards dumpster having dimensions 14 feet length, 7.5 feet wide, and 3.5 feet high. It can hold up about 50 to 60 13-gallon trash bags.
15 Yard Dumpster: 16 feet x 7.5 feet x 4.5 feet and can handle 2 – 3 tons.
20 Yard Dumpster: 22 feet x 7.5 feet x 4.5 feet and can be filled up to 3 tons. It is the most common dumpster size for landscaping debris.
30 Yard Dumpster:22 feet x 7.5 feet x 6 feet having weight Limit: 3.5 – 5 tons
40 Yard Dumpster: 22 feet x 7.5 feet x 8 feet which can deal with 5 – 6 tons
Fill the one you get delivered at your door. We get an estimate in accordance with your requirements. Don't let the eyesore annoy you anymore. Pick up your phone and schedule our visit.
What's More?
Remove the dead plants, twigs, brush, trim the branches, and get the uniform yard for yourself. Want to remove the dead tree at your plot or storm had hit your area hard? Haul every stump or limb from your region, get a clean site. Get seasonal cleans at reasonable rates. Colorado Dumpster Services of Greeley will offer you an efficient and inexpensive job. Contact us today to get some free quotes and book our services.
We offer the best dumpster rental services throughout the state of Colorado.
From roll off dumpsters to residential & commercial cleanup services, we are your top choice when it comes to finding a reputable dumpster company in your area.
We offer the best dumpster rental and cleanup services in Greeley, Colorado. We also offer roll-off dumpster services, residential & commercial cleanup services, small & large dumpster rentals, construction cleanup, waste containers, junk removal dumpster services, demolition removal dumpster services, & much more.