Commercial Dumpster Rental Services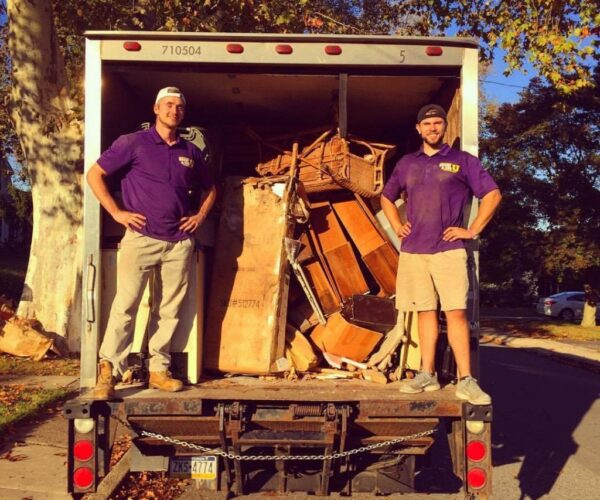 A very healthy and well-assembled environment is needed to conduct commercial construction and reconstruction projects. During the processing and building the infrastructures Or projects, it becomes necessary to simultaneously handle the trash waste. If not handled properly, it may create a lot of problems in the surroundings.
So for the proper handling of the waste and trash, it is quite significant for the company to contact one of the best commercial dumpster rental services in Greeley, Colorado (CO).  You need not worry about searching for a suitable rental service. As we, Colorado Dumpster Service of Greeley, are here to serve you the best and effective dumpster service at very considerable rates and prices.
The requirement of Dumpster Rental Service
Dumpster Rental service has many benefits. And, you can use all of them to handle and manage waste in an efficient manner. If your workers make it a point to transfer the waste themselves from one place to another, it leads to complete wastage of money, resources, and time. So hiring an efficient and sufficient capacity dumpster is a better option to save money, resources, and time.
Disposing of the waste properly is necessary in order to get rid of health hazards and further maintaining the discipline at the place. You already know that looking at unhandled waste can cause irritation and frustration, which is entirely inappropriate at a commercial place.
Variety of Dumpsters that we provide
We provide different variety of dumpsters according to the capacity and work requirements.
Frontload Dumpsters: This type of dumpster is loaded from the front end. This type of dumpsters is used for daily waste disposal by commercial industries. It has the capacity to collect more waste, and it is emptied by our workers from time to time.
Rear-load Dumpsters: This is the dumpster which is loaded from the rear side. The procedure of loading the waste in the rear load is slightly complex and different from the previous one. But it has the advantage of the management of a collection of more waste and trash as comparable to frontload dumpsters.
Roll-off Dumpsters: Roll off Dumpsters are the ones which are mostly applicable for the management and disposal of construction waste trash and debris for commercial plant or industry. It can manage the heavy loads of debris and help the workers to make the waste disposal very easy.
We provide thorough and timely pickup and delivery services. Under our dumpster rentals, you will only have to pay appropriate costs, and we do not charge any extra amount for delivery purposes. We will provide you any size of dumpster which is needed according to the amount of waste generated.  If you are unable to decide about which type and size of the dumpster are suitable for you, we are ready to offer you consultation and advice. You will really feel satisfied it you make reach out to us for your dumpster service. Get in touch with our experts and expect the best services from us.
We offer the best dumpster rental services throughout the state of Colorado.
From roll off dumpsters to residential & commercial cleanup services, we are your top choice when it comes to finding a reputable dumpster company in your area.
We offer the best dumpster rental and cleanup services in Greeley, Colorado. We also offer roll-off dumpster services, residential & commercial cleanup services, small & large dumpster rentals, construction cleanup, waste containers, junk removal dumpster services, demolition removal dumpster services, & much more.