Demolition Removal Dumpster Services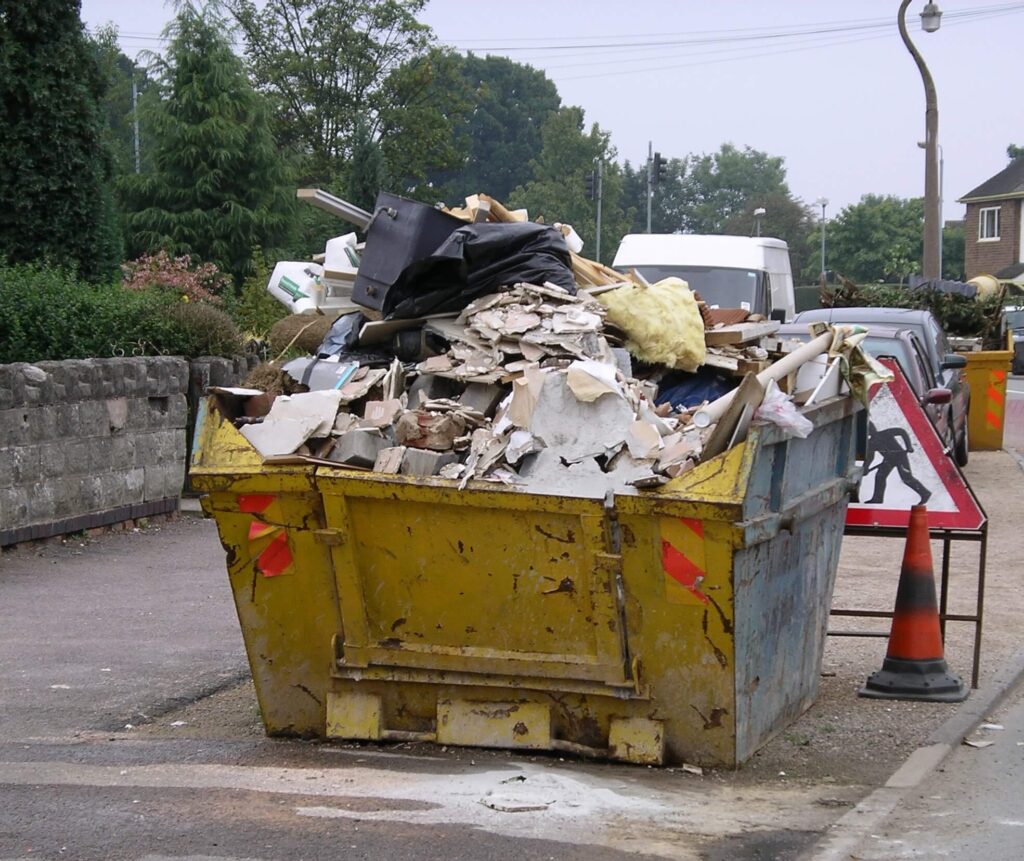 In this dynamic world, needs are changing day by day. Everybody needs modernism, but space one possesses invariable. Space can be in the form of one's home, office, workplace, etc. To modernize an existing structure, mostly part of a structure has to be demolished.
Demolition produces a large amount of junk. The demolition of a structure can be the result of a disaster. Waste, in any case, needs to be disposed of quickly and effectively. Waste has to be stored primarily. The first option that comes to anybody's mind for hoarding debris temporarily is a rental dumpster, as the space one possesses is limited. It needs to be cleared off quickly. A dumpster always serves as a medium of storing the junk, that otherwise will create chaos at any site.
We are Colorado Dumpster Services of Greeley. We provide Demolition Rental Dumpster Services in this region. If you have any demolition plans, just book your dumpster beforehand. Demolition is, in most cases, done by the contractors. They can estimate the volume of debris, any demolition project can produce, as they do this very often. Sometimes, the demolition process is uptaken by non-professionals. Non-professionals are not good at calculating the volume of junk that will be produced at a site.
Our representatives can provide you a precise estimate of the junk a site can produce. You have to be sure of your plans. You just need to provide exact information about the area that will be demolished. Though the size of dumpster needed in any case depends upon the project and the volume of debris produced, but the following are some estimate demolition dumpster needs:
10 Cubic Yard Dumpster: Single wall demolition from residential areas, driveway demolition, single room roof demolition, etc.
20 Cubic Yard Dumpster: Removal of the flooring, deck removal.
30 Cubic Yard Dumpster: Multi-room remodeling projects, shed remodeling.
40 Cubic Yard Dumpster

: Complete house demolition and renovation projects, official demolition projects.
We also offer different types of dumpsters:
Front-load Dumpsters and Rear Load Dumpsters: Mostly used in commercial demolition and renovation projects
Roll Off Dumpsters: Mainly suited for residential area demolitions.
Construction Dumpsters: Suited for large scale residential demolition and remodeling projects.
About our services
Fast and effective: Our vast network of drivers ensures that we deliver dumpsters on-time. If your driveway is small for the dumpster, our drivers will ensure that it is delivered near or around the site. On-time delivery and pickup of the filled dumpster is our guarantee.
Experts at every level: Due to our experience in this field, we have gained expertise at every level of dumpster service, ranging from expert advice that our representative provides to the level of dumpster delivery on-site.
No hidden cost: Our service cost is transparent, with no hidden cost. Our service is cost-effective—no extra charges. If your project exceeds the estimated time, you can extend the dumpster limits with easy daily rental charges.
Flexible and convenient: We know that you are busy with your project work. We prefer to work around your schedule. We arrange our services according to your schedule.
Eco-friendly Services: Your junk always gets recycled or donated in the first place. Providing eco- friendly service is our main motive.
To get your dumpster booked, just give us a call.
We offer the best dumpster rental services throughout the state of Colorado.
From roll off dumpsters to residential & commercial cleanup services, we are your top choice when it comes to finding a reputable dumpster company in your area.
We offer the best dumpster rental and cleanup services in Greeley, Colorado. We also offer roll-off dumpster services, residential & commercial cleanup services, small & large dumpster rentals, construction cleanup, waste containers, junk removal dumpster services, demolition removal dumpster services, & much more.