Large Waste Removal Dumpster Services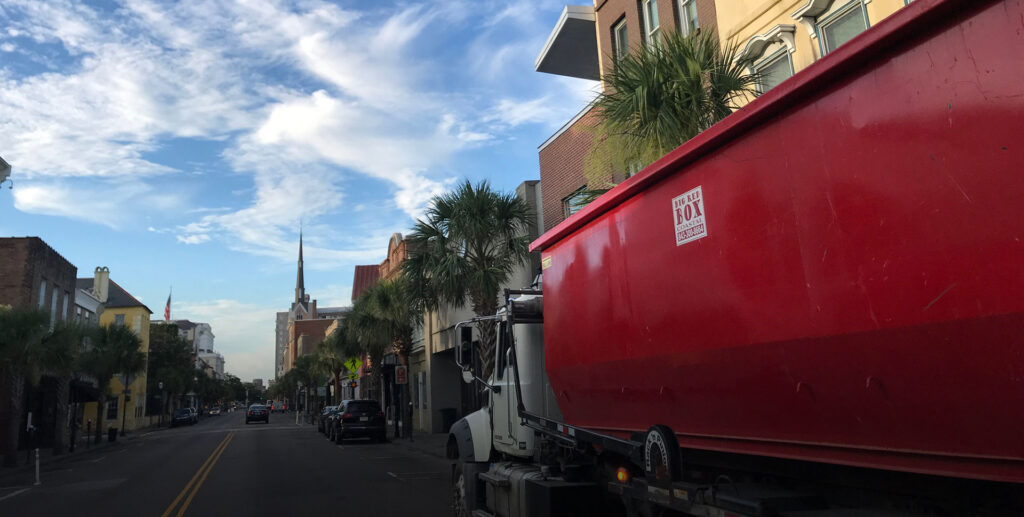 Is your trash removal company not properly taking care of your trash? Are there certain types of bulk trash items or material that they simply not pickup?
Do you end up having spent all of your valuable free time hauling your large trash items down to the curb, only to have the trash sit there for days as the neighborhood eyesore? If this is the case, we at Colorado Dumpster Services of Greeley are there to help.
We provide an efficient, safe, and eco-friendly trash removal service to make the whole process easy and efficient for you. Our experienced bulk trash picks up team will have the manpower to haul out your large and heavy trash items without damaging any of you home on the way out.
We'll help you take the trash away from your house. So there is no need to carry items out to the curb and have them be an eyesore for your neighbors. We will always make sure that your trash items are disposed of at a proper recycling facility so that they don't do any harm to our ecosystem.
Benefits Of Hiring A Dumpster
There are only and only the benefits of renting the dumpster. Bigger the projects more the debris produced, so you must make sure it is handled well. You can hire us. As per your requirements, we dump and remove everything. With our pick and drop facility, everything will become super easy.
Avoid any risks: Debris contains all kinds of dangerous, pointed, or sharp objects. It is not only hazardous for you but also for workers and people living around as well.
Property protection: Face it: If you are piling debris at the curb or on the project site, there is likely to be some damage, no matter how careful you and your employees are with a dumpster, that's not an issue simply bring all the debris to the container and store it until all the project is done.
Efficiency: With the dumpster on-site, we devote our efforts to get in the work done, without interrupting the work to make trips driving the whole trash away. We work with you to select from our full range of equipment. We always ensure that our work is always done before the given time.
Save Money: waste disposal is quite expensive these days, especially when you deal with construction waste. Let professionals like us handle it for you will offer very competitive prices that you can never deny.
Aesthetic Beauty: How would it feel if you see junk all-around your house or property? It will feel disgusting, right? By renting the dumpster, you can deal with the trash or junk easily. And your place won't look like a junkyard anymore.
Offering the best prices
Want to know the prices for different sizes of containers? We will help you out there. You can just give a call, and we will help you out there with the best and genuine prices. We have experts who will answer your queries and help you find a good match according to your needs.
We offer the best dumpster rental services throughout the state of Colorado.
From roll off dumpsters to residential & commercial cleanup services, we are your top choice when it comes to finding a reputable dumpster company in your area.
We offer the best dumpster rental and cleanup services in Greeley, Colorado. We also offer roll-off dumpster services, residential & commercial cleanup services, small & large dumpster rentals, construction cleanup, waste containers, junk removal dumpster services, demolition removal dumpster services, & much more.