Light Demolition Dumpster Services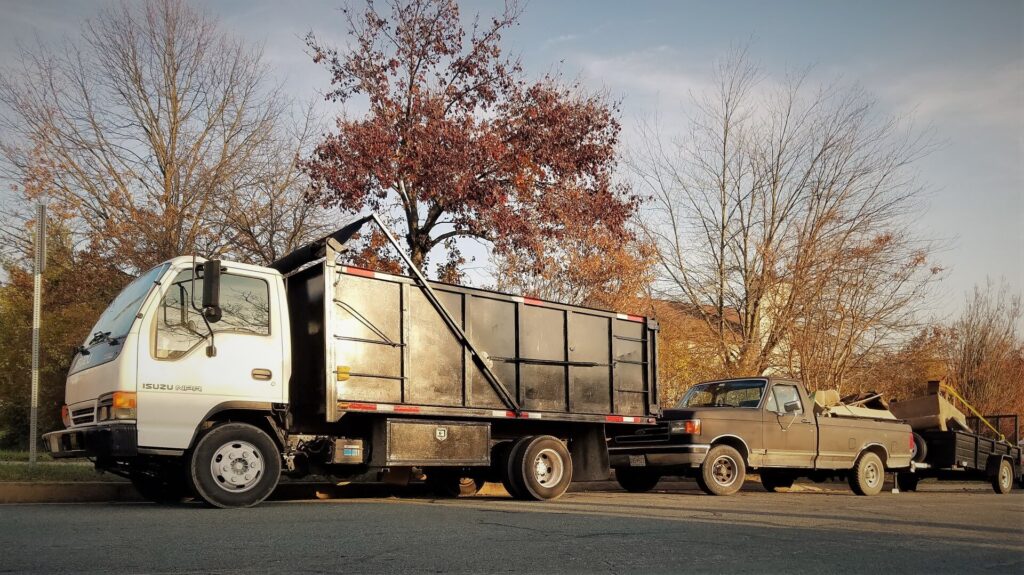 There are several methods of disposing of unwanted junk and debris, and each has its place. The primary ways to get rid of stuff include recycling, renting a dumpster, hiring a junk removal company, hauling it yourself, and dropping it off at HHW disposal events and facilities. We provide an efficient demolition dumpster to keep your biggest jobs and your work running smoothly. Whether you are removing a detached garage or tearing down a multistory building, our team will arrange effective waste removal to focus on the real work.
We commonly work with:
Homeowners
Excavating crews
Disaster relief team
Restoration companies
Our most popular demolition container size
The 30-yard dumpster is one of our largest sizes available in most of the markets. It is the most popular bin for demo jobs with our customers because it can handle a high volume of debris.
Typical Weight Limit = 4-5 TONS
Not sure if its the right bin size for you? Our range of roll-off container size is built to handle any size project.
PRO-TIP: We offer containers explicitly built for certain debris types like concrete to help keep you from surpassing the weight limit. Use our calculator to make an estimate of the weight of your material.
About us:
We can manage Your Needs
Heavy Debris: From structural leveling to foundation removal, our demolition dumpsters can handle even the heaviest material.
Concrete
Dirt
Bricks and block
Asphalt
Construction Material: Whether you are tossing drywall and siding or wreckage from an entire building, our containers can haul the debris.
Drywall
Roofing shingles
Plasters
Flooring
Landscaping Waste: Moving some major ground? Get rid of the soil, overgrown shrubs, and more with our yard waste removal service.
Dirt
Gravel
Bushes
Stumps
Why choose us?
Experience: We have experts and professionals in each field. We are always there to advise our customers and help them with each and every step.
Quick Service: We are done with our work and procedures before time. We are never late or keep our work pending so you can easily rely on us.
Effective: Our experts are very efficient and punctual in their work. You can call anytime, and you can ask us your queries. We also provide quotes. And also, we are available each day of the year whenever you need us.
Rentals That Stay In Your Budget
Our upfront rates cover your rental period, disposal costs, and all of the basic charges associated with your demolition trash container. We will review all the details over the agreement of your phone and send it to you via mail with your invoice to help you avoid additional fees. We are committed to the preservation of a blue planet, a cleaner, safer and healthier world where people thrive, not for today but for generations to come.
At Colorado Dumpster Services of Greeley, we are experienced enough to meet your requirements. We are committed to providing you solutions that are environmentally responsible for meeting current and future market recycling and all the solid waste needs.
We offer the best dumpster rental services throughout the state of Colorado.
From roll off dumpsters to residential & commercial cleanup services, we are your top choice when it comes to finding a reputable dumpster company in your area.
We offer the best dumpster rental and cleanup services in Greeley, Colorado. We also offer roll-off dumpster services, residential & commercial cleanup services, small & large dumpster rentals, construction cleanup, waste containers, junk removal dumpster services, demolition removal dumpster services, & much more.