Rubbish and Debris Removal Dumpster Services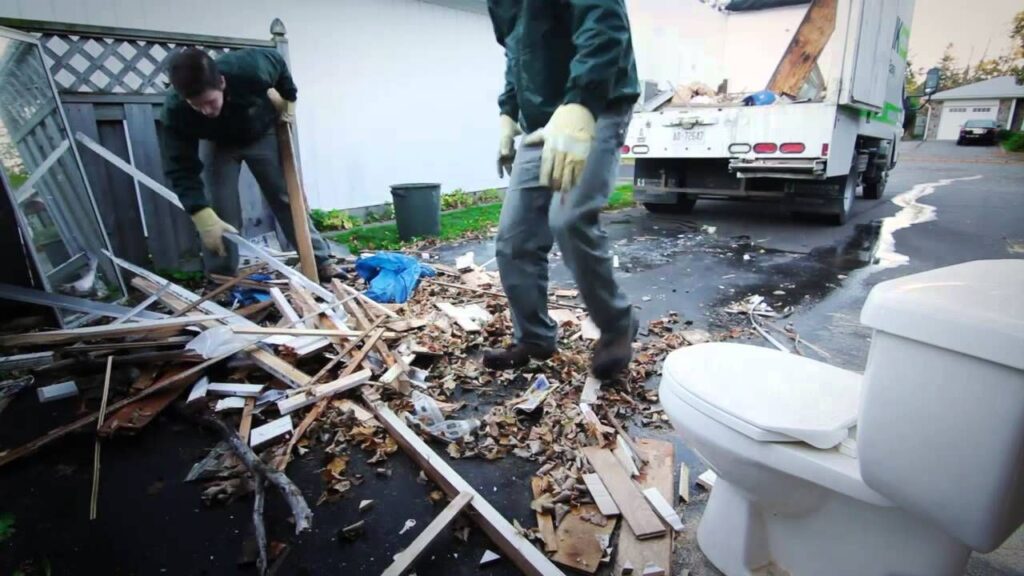 Renovation of home cleaning projects can be very difficult sometimes because of the trash and debris that gets collected during the work. It's not the cleaning that is difficult, but the handling of the debris is really a burden. That's because it occupies a lot of space and also comes in the way of the workers or the people, especially when there's some work going on.
The junk and debris must be disposed of to make sure that there are no injuries or any kind of negative environmental impact. It is quite essential to remove the waste generated but in an environmentally friendly way. The best to get rid of them is by hiring a dumpster rental company. It is a safe and proper way of disposing of the waste without any problem. If you hire a dumpster to dump off all the debris collected and are looking for a responsible company, you have come to the right place.
We, Colorado Dumpster Services of Greeley, are one of the highly recommended dumpster removal companies in the town. We have an amazing experience of three decades in this field. We have worked on plenty of projects but have never disappointed any of our clients with our work. We are well known for our quality services at minimal prices. Our company never asks for any kind of advance payment from its clients.
What Dumpsters Do We have?
All types and sizes of dumpsters are available in our company. All you need to do is tell us the size of the dumpster required, the length, and the time and date when you need the dumpster for your project. We will be available for your service at that time. If you do not know what dumpster size you'll need, there is no need to worry. Our company's experts will guide you and make sure that you do not end up spending extra money by choosing the wrong size.
Sizes of dumpsters ranging from 4 yards to 40 yards can be provided by us. We have smaller sizes available too, which generally, most of the companies do not have. You can rent the dumpster for almost a week or more. We're highly flexible and provide our services just according to the convenience of our clients. When the dumpster arrives at your place, all you need to do is dump all the waste and debris into it. When the work gets completed, you can call us back and get the dumpster picked. We will also clean the site properly in the end.
Services You Can Avail
If you want to get your place free from all the junk and trash, our dumpster rental services would be the perfect option for you. We have a wide variety of services for your dumping needs and projects. Here are some of the best services for our company. Have a look at them:-
Construction Cleanup Dumpster Services
Whole House Cleanout Dumpster Services
Demolition Waste Dumpster Services
Office Clean Out Dumpster Services
Are you ready? If you are, call us now and book the services.
We offer the best dumpster rental services throughout the state of Colorado.
From roll off dumpsters to residential & commercial cleanup services, we are your top choice when it comes to finding a reputable dumpster company in your area.
We offer the best dumpster rental and cleanup services in Greeley, Colorado. We also offer roll-off dumpster services, residential & commercial cleanup services, small & large dumpster rentals, construction cleanup, waste containers, junk removal dumpster services, demolition removal dumpster services, & much more.